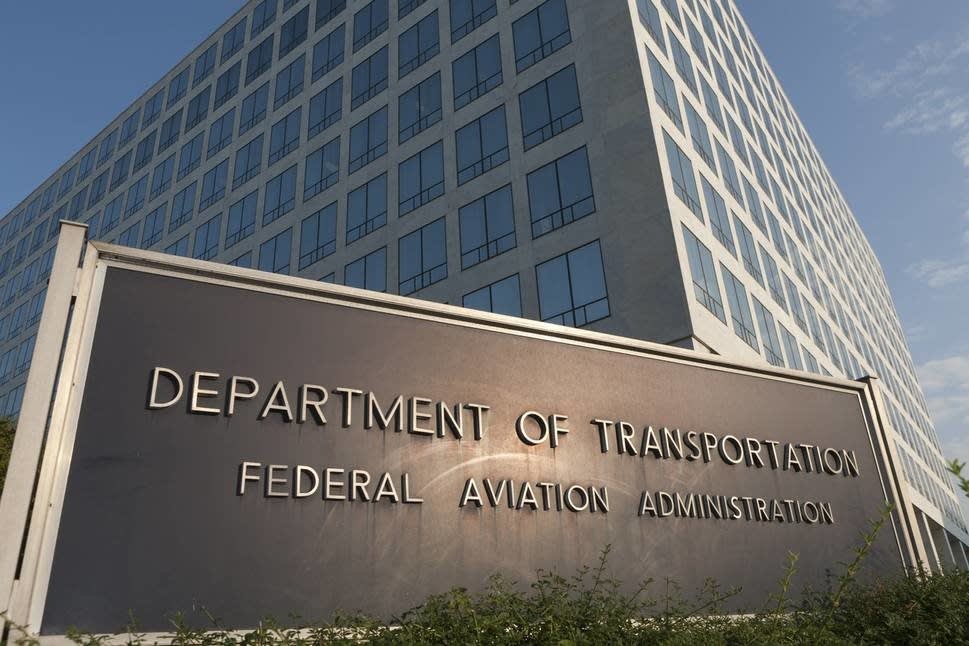 FAA Releases New Proposed Drone Rules
Feb. 19, 2015
The FAA is charged with the safety and regulation of civil aviation in the U.S.
As commercial uses for drones has grown, including those for agriculture, anticipation for new rules from the Federal Aviation Administration (FAA) governing the use of drones has also increased. This week the FAA released proposed rules that, once implemented, will allow businesses to use drones for commercial purposes.
FAA Administrator, Michael Huerta, said, "We have tried to be flexible in writing these rules. We want to maintain today's outstanding level of aviation safety without placing an undue regulatory burden on an emerging industry."
Commercial uses are likely to include Real Estate photography and videography, inspection of powerlines and pipelines, rescue operations, wildlife monitoring, and farming. Drones may serve many uses for agriculture, and drone start-up companies are gearing up to meet the needs of farmers and ranchers, particularly in relation to crop scouting, monitoring livestock, and evaluating soil conditions. Evidence of growing interest in drones for farming is easily observed at farming trade shows with more and more exhibits featuring drones.
The one obstacle holding these businesses back is that it is currently illegal to use drones for any commercial purpose. This includes farming and has resulted in significant interest in the new rules released from the FAA. Below is a brief summary of the FAA proposed drone rules and a description of how those rules may impact agricultural uses.
FAA Rules Apply to Drones Under 55 Pounds
First, these rules apply only to "small unmanned aircraft systems" (small UAS), the FAA terminology for drones. Small UAS are defined by statute to be a drone weighing less than 55 pounds. Anything over 55 pounds are not covered by the proposed rules. This may limit the use of drones to crop scouting and livestock monitoring rather than aerial application of herbicides, pesticides, or seed.
Drones Must Be Within Visual Line-of-Sight (VOS)
The drone must also stay within eye-sight of the operator, operate only during daylight, and stay close enough to the operator to be seen unaided by any vision devices other than glasses or corrective lenses. The rule does allow for drone operators to use a Visual Observer to keep an eye on the drone. It is important to point out, however, that this visual observer may only be used to keep actual visual contact on the drone for the operator, and the drone may not be allowed further than the operator can see. This means visual observers cannot be used to create a daisy-chain extending the range the drone may travel. For farmers with several hundred or thousands of acres, this could mean moving locations several times, thus adding time and expense to the drone operation.
Drones May Not Fly Over Anyone Not Involved in the Drone Operation
The FAA rules prohibit a commercial drone from flying over individuals not involved in the drone operation. This means that unless a farmer on a tractor or otherwise in the field is somehow aiding the operation of the drone, they should not be located in the area in which the drone is scouting or monitoring.
Drone Operators, Including Farmers, Must Be Certified
Pilots, or operators, of a drone must be certified by the FAA. The certification process requires:
Being at least 17 years old,

Passing an aeronautical knowledge test every 24 months,

Vetting by the Transportation Security Administration, and

Obtaining an unmanned aircraft operator certificate with a small UAS rating. The certificate does not expire.
Anyone operating the drone must be certified, including farmers and ranchers. Visual observers do not require certification.
Objects May Not Be Dropped From Drones
The proposed FAA rules refer to other laws and regulations that limit the dropping of objects from model aircraft and UAS's. These regulations largely only apply if dropping the objects creates some type of hazard to persons or property. It is unclear whether such a rule would be implemented or apply to aerial application of seeds, whether for regular planting or cover crops, or to the application of chemicals in the form of pesticides and herbicides.
Other Drone Restrictions
The proposed rule has several other restrictions, including:
Maximum airspeed of 100 miles per hour (87 knots),

Maximum altitude of 500 feet above the ground,

Minimum weather visibility of at least 3 miles from the operator,

Cannot fly in airspace designated for airports or other restricted airspace,

Operators can only fly one drone at a time,

Drones must yield right-of-way to other aircraft,

Drones must be registered with the FAA and marked in the same manner as other aircraft,

Drones may not be operated from a moving vehicle or aircraft, except a boat, and

A pre-flight inspection must be conducted by the operator.
The allowance of commercial drone use in accordance with the restrictions placed upon such use by the proposed FAA rules opens the door to further use of drone technology in agriculture, but with significant limitations. The rules will be open for public comment for 60 days after publication and will then be reevaluated before adoption as a regulation. Certain avenues for the operation of drones do exist prior to the enactment of the rules, however.
Commercial Drone Exemptions, Waivers and Authorizations
The FAA, prior to the proposed rules, has provided special exemptions for the use of drones by businesses on a case-by-case basis. The first method is to obtain a special airworthiness certificate under the "experimental category" or the "restricted category." These certificates are limited to very particular circumstances, including research and development and crew training.
The most common method for operating a drone for a commercial purpose is to petition for an exemption through a Certificate of Waiver or Authorization (COA). Such an exemption can be used to operate a drone for commercial purpose, including farming and ranching, provided it is in a low-risk and controlled environment. Rural farm and ranch lands may be likely to qualify as such an environment, and the FAA has identified the use of exemptions as a high priority to address the demand for the use of drones in farming and other commercial areas.
Several exemptions have been granted for drone use in precision agriculture and agricultural analysis. Exemptions are governed by Section 333 of the FAA Modernization and Reform Act of 2012 (FMRA) and can be a complicated process.