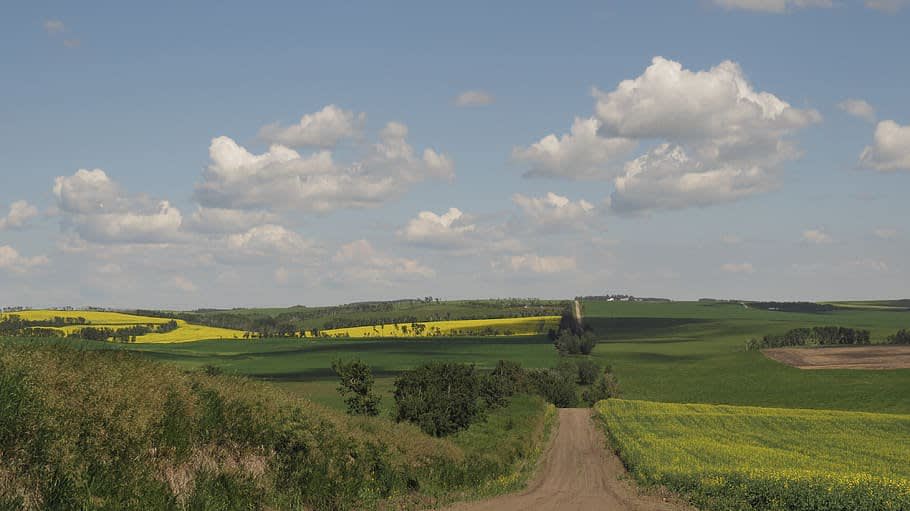 Missouri Strictly Construes Private Road Statute
March 19, 2016
As increasingly large farm equipment exceeds the capacity of county roads, disputes over easements increase.
Missouri Courts recently addressed issues relating to the increase in size and weight of farm equipment and resulting problems accessing farmland. As equipment gets larger and heavier, existing easements and roads that have been used for decades often become inadequate to allow farmer's access to fields.
In Westrich Farms, LLC v. East Prairie Farm, LLC, a landowner's tenant could no longer use a county road to access the farm because his large equipment exceeded the weight limits for a bridge on the county road that ran to the farm and had previously been used. The issue for the court to decide was whether the landowner could establish a private road across his neighbor's farm due to the county road becoming inadequate.
Missouri law does allow for the establishment of private roads across a neighbor's land if there is not sufficient access to a public road under Missouri Statutes Section 228.342. However, in Westrich Farms, the court, while not denying that access to the farm may be limited, did find that the statute should be strictly construed and that if there is any access to a public road, the right to establish a private road on a neghbor's property does not exist.
This relatively short case is provided here.
Missouri Court of Appeals – Southern District
Westrich Farms, LLC v. East Prairie Farm, LLC
December 2, 2015
AFFIRMED
This appeal follows Plaintiff's failed § 228.342 action for a private road across its neighbor's farm. We affirm. Plaintiff's claim does not fit the cited statute, which runs "against the common law and the common rights, and must, therefore, be strictly construed." Wolfe v. Swopes, 955 S.W.2d 600, 602 (Mo.App.1997).
Applicable Law
A private road may be established or widened in favor of any owner or owners of real property for which there is no access, or insufficiently wide access, from such property to a public road if the private road sought to be established or widened is a way of strict necessity. § 228.342
"If the court determines … there is access to a public road or that the way sought is not a way of strict necessity, then the petition shall be dismissed." § 228.352. "Missouri courts have consistently interpreted section 228.342 to require a plaintiff to show … there exist no public roads through or alongside the land and that the private road petitioned for is mandated by strict necessity." Short, 372 S.W.3d at 530 (citations and quotation marks omitted).
Salient Facts
Plaintiff leased its 320-acre farm to a large-scale operator whose equipment weight exceeded a bridge load limit on County Road 702 leading to Plaintiff's farm. City § 228.342, Plaintiff petitioned for a mile-long private road across Defendant's neighboring farm. The court denied relief after an evidentiary hearing because, as the judgment states, "there is in fact public access to Plaintiff's land via County Road 702."
Analysis
The simple dispositve fact is that Plaintiff's farm is not property, in § 228.342's terms, "for which there is no access" to a public road. Indeed, Plaintiff admits public road access in its appellate brief; e.g., "County Road 702 runs adjacent to Westrich Farms' property …" and "the property is adjacent to County Road 702."
Plaintiff urges that its farm is "functionally landlocked" and County Road 702 is "inadequate for farming purposes" because the lessee's equipment wights more than one bridge's load limit. Yet Plaintiff's few cited cases are distinguishable and do not support our stretching § 228.342 to fit this claim, nor does our research turn up a supporting case. We find instead the above-cited admonition that § 228.342 proceedings "are against the common law and the common rights, and must, therefore, be strictly construed." Wolfe, 955 S.W.2d at 602; see also Andwerson v. Mantel, 49 S.W.3d 760, 765 (Mo.App. 2001) (quoting Wolfe). Accordingly, we affirm the trial court's judgment.
DANIEL E. SCOTT, J. – OPINION AUTHOR
JEFFREY W. BATES, J. – CONCURS
MARY W. SHEFFIELD, C.J. – CONCURS
Westrich Farms clearly limits a landowner's ability to acquire an easement on a neighbor's property where there is public road access but the public road is inadequate to handle large-scale farming equipment. It should be noted, that this situation may have limited applicability, and there are avenues to gain access to land for larger machinery.
Section 228.452 specifically states that where the access is "insufficiently wide" it may be widened. This means that where a private road, or easement, already exists, it may be widened if necessary. Further, another recent Missouri case examined expansion of an easement by prescription, or adverse possession, where the easement holder was exceeding the widths of the existing easement on the property in order to facilitate larger farm equipment. More on this case can be read on an earlier blog post, "Missouri Fails to Expand a Written Easement Through Adverse Possession."
Whether in Missouri or Iowa the most effecitve and cheapest remedy for potential disputes over access to land and easements is good neighborly relations.