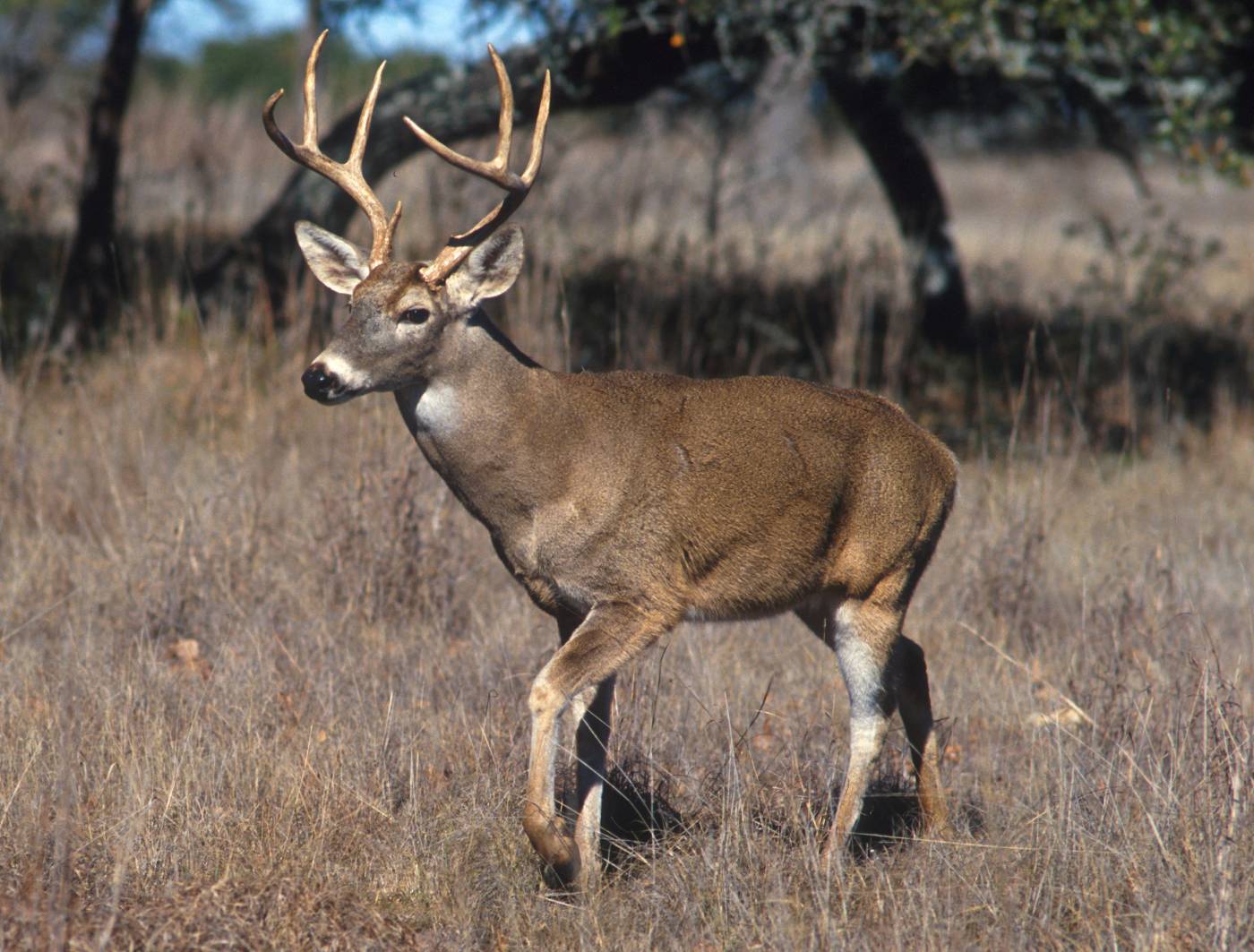 The Value of a Written Hunting Lease
March 13, 2015
Southern Iowa and Northern Missouri contain some of the most prized whitetail deer hunting ground in the country. Whether you're letting a neighbor, farm tenant, or a non-resident use your land for hunting, a written lease is crucial for protecting your rights on the property, ensuring quality deer management, and protecting yourself from liability and lawsuits.
This article discusses some of the basic provisions of a hunting lease as well as more in-depth issues that should be addressed by a lease with quality deer management as a priority. This article may not cover all of the needs of your particular situation and should not be construed as legal advice. You should speak with an attorney to ensure a hunting lease that addresses your specific priorities and protects you and the land.
Hunting Lease Basics
A hunting lease is a contract between a landowner and a tenant for a very specific purpose – hunting. As a contract there are certain requirements that must be met for a hunting lease to be enforceable. At a minimum a hunting lease needs to address the following.
1. Identity of the Parties
The parties to the lease must be identified, and both parties should sign the document. In addition to names, contact information should be included in order to provide notices between the parties. If a hunting club is the lessee, or a partnership or corporation is a party, the entity should be described by its legal name and the parties should sign in their capacity in relation to the entity.
2. A Description of the Land
The land should be described in a manner that would allow a stranger to interpret the meaning and identify the location of the property. This can be done informally through the use of road names, addresses, or similar characteristics, although a formal legal description is preferable. Regardless of the method used, clarity is crucial and any areas or buildings that off-limits should be specifically described.
It doesn't hurt to include a map of the leased hunting ground with the lease, as long as the map accurately reflects what is in the written contract.
3. The Amount of Rent
The amount of rent paid for a hunting lease is crucial for obvious reasons – you want to get paid the amount you've agreed upon. Its also necessary to receive some rent to have an enforceable contract. If the person is using the property for hunting without paying for it, it is not a lease, and can likely be terminated at any time.
4. The Term of the Hunting Lease
The term or duration of the lease establishes the time period in which the lease is effective by stating a specific number of years or setting a definitive termination date. Generally, leases in Iowa and Missouri lasting for more than one year must be in writing. Oral leases for greater than a year are often interpreted as a lease for one year.
Detailed Hunting Lease Provisions
There are many other details that should be included in an effective hunting or other recreational lease. How these details are addressed will depend on the priorities of both landowner and tenant. The following list is not exclusive and some may not apply to everyone.
1. Stating the Purpose and Limitations of Use In a Hunting Lease
When entering a lease with a tenant, the landowner is generally bestowing to the tenant unfettered possession and use of the property. Landlords can place restrictions on this use and possession limiting it to very specific purposes and retaining the right in the landlord to use the property for other purposes. This is particularly relevant in hunting leases where the land may also be used for farming, pasture, or other activities.
The purpose of the lease could even restrict hunting to specific species, such as white tail deer. Other limitations might address:
Shed Hunting

Food Plots

Harvest Retrictions (based on gender or score)

Hunting Methods

Tree Stands and Blinds
2. Livestock On the Property
Hunting leases are often on land that is also used for pasture. Wildlife and livestock don't always mesh well and both parties should protect their interests in the resources available on the leased land. The following items should be considered in a hunting lease on land with pasture.
Location of Pasture and Livestock

Hunting Accidents Involving Livestock

Restricting Cattle and Other Livestock from Food Plots

Liability for Other Damage from Livestock

Access Through Gates and Fences
3. Liability for Accidents In a Hunting Lease
This is, of course, of the utmost importance for any landowner allowing people on their property. All 50 states, including Iowa and Missouri, have enacted some type of "Recreational Use Statute" that limits the liability of landowners who allow people to use their property for recreational purposes. This includes hunting and fishing. Iowa and Missouri both have such laws, but neither states' law applies where a fee is charged for access. If charging some type of payment for hunting rights, it is then up to the landowner and hunter to protect themselves against liability for hunting accidents or other injuries on the property.
There are a number of other ways to limit exposure to liability in a hunting lease. Again, the details will depend on the specific circumstances. This is a critical issue and an attorney licensed in your state should be consulted. Below is a quick list of the issues an attorney may address in any recreational lease.
Posted Signs or Other Warnings

Acceptance of Risk and Waiver

Indemnification for Law Suits Brought By Third Parties
The best way to avoid liability in any situation is to not act in a negligent manner. Actively avoiding negligence for hunters on your property may include inspecting the property for dangerous conditions, removing unreasonably dangerous conditions, or warning hunters of any dangerous conditions. The development of a safety plan can help ensure the property is inspected and safe and also serves as documentation of such measures.
4. Subleases or Assignment of Hunting Rights
Most leases, whether for hunting or not, address the rights of the tenant in subletting or assigning their possession of the property to other parties. The landlord may restrict the tenant's ability to sublet the property to others for rent. The lease may also prohibit the hunting tenant from using the property for guiding services, or otherwise charging a one-time fee for access.
5. Other Issues that May be Addressed in a Hunting Lease
Compliance with game laws

The right to fish in ponds or other water bodies

Repair for damaged property, such as fences, trees, or farm ground

Documentation and reporting of game taken

Intellectual property for photos of wildlife and hunters

Rights to compensation for promotion or advertising due to game taken on the property
The above issues have many legal nuances and exceptions. It is important to reiterate the value in having a licensed attorney draft or review your hunting lease before signing.